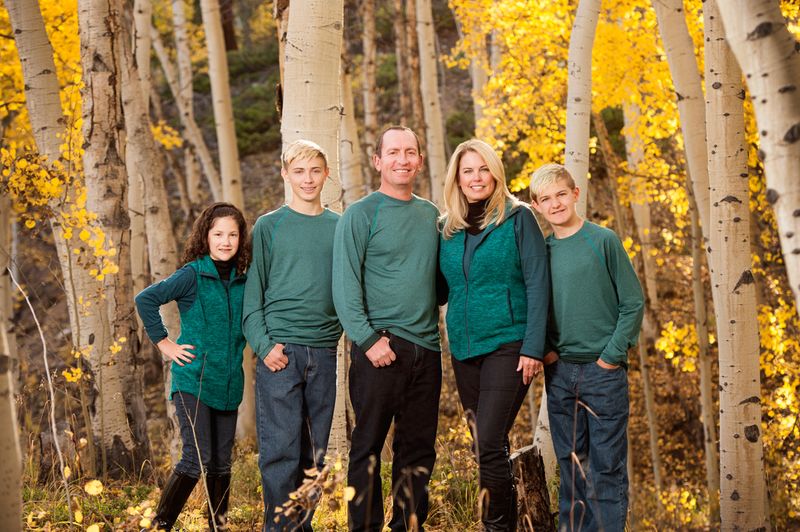 FAMILY
ONE-HOUR FAMILY SESSIONS
We enjoy photographing families, large and small! Feel free to bring your four-legged family members too. Our family sessions last one hour and always include a variety of poses and groupings within your family. It's a great time for updated husband and wife portraits and portraits of your kids as well as fantastic portraits featuring your whole family or group.
- Single Family Session Fee $150
- Multi-Family Session Fee $250
Multi-family sessions are usually completed within our typical one hour session time and photographed according to your priority of requested groupings. Additional session time may be purchased when needed.
PORTRAIT ADVENTURE SESSION
This 90-minute session best serves outdoorsy, active families whose youngest child is at least 7 years old. During the course of the 90-minute session, your family will enjoy a nature hike in combination with creating beautiful family portraits. These sessions provide active families unique settings off the beaten path in some of our favorite places in Colorado Springs.
Session Fee $200
_________________________________________________________________________
We are a full-service, print-based photography studio. We believe our photography becomes finished art when it is printed to enjoy for years to come. For all our sessions, the session fee covers your photography time, travel within Colorado Springs to/from the session location, and basic retouching to the finalized set of portraits available to choose from when creating your order from our full line of professional prints and art products. All families place orders for final prints and products in addition to the session fee. Pricing for all ordering options is covered in full during the complimentary pre-session consultation. Our Heritage Prints begin at $85 and include facial retouching, professional printing, board mounting, and a web-sized social media share file of the ordered pose. We offer framing services, a variety of wall art, albums, and custom cards. Archival, full resolution files with reproduction rights are available for purchase as a companion to poses ordered in your final prints and art products. Call today to schedule a complimentary consultation! 719-291-9798